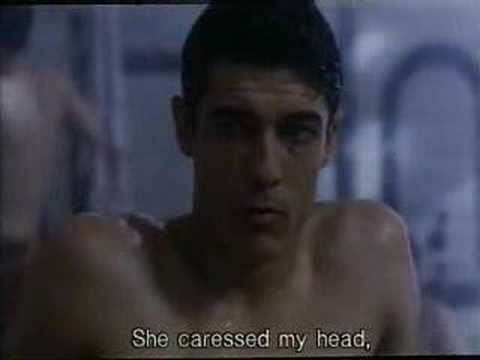 Clip from movie "Hamam - The Turkish Bath"
Hamam (Il Bagno Turco, also known as Steam: The Turkish Bath) is a 1997 Italian/Turkish movie directed by Ferzan Ozpetek about the powerful transformations certain places can cause in people.
This is a moving, beautiful film that blends with the sensual nature of the Turkish culture. If you're watching it for hot-scenes or for quick entertainment, you'll be thoroughly disappointed. And don't think of it as a "gay movie" - the love between Francesco and Mehmet is only a small part of the bigger picture.
The movie progresses so slowly, almost standing still, just like the culture in which it is embedded in. The sensual Turkish culture, the warm and kind-hearted people, and falling in love with a beautiful Turkish boy, finally brings in Francesco an awakening to life - as his deceased aunt mentions in a letter - "that pure look to recognize desires".
Directed by Ferzan Ozpetek
Francesco : Alessandro Gassman
Mehmet : Mehmet Günsür
https://www.imdb.com/title/tt0119248/